Get ready for one of the most extreme water experiences in Gran Canaria, the Banana Boat.
We love to feel the sensation of speed when we are running, riding a bike or in a car, the adrenaline we generate fascinates us. However, where we like to feel that speed is when we sail the seas on the back of a banana boat in Gran Canaria.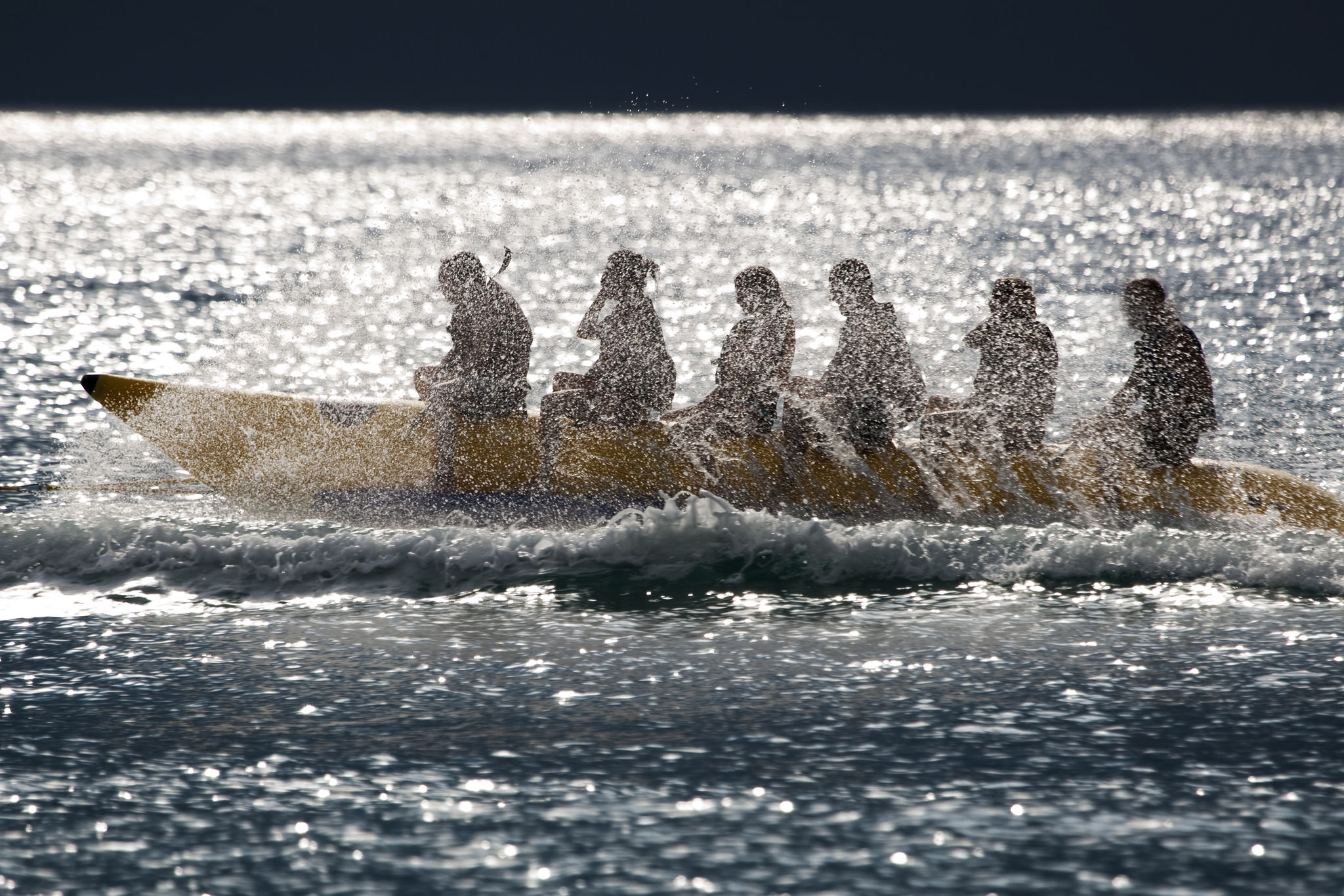 With this fascinating activity, you will be able to feel all the speed while you cool off in the gentle breeze of the south of the island and fight against the banana to avoid falling into the sea. It is without a doubt a favourite activity for adults and children, where excitement and laughter are guaranteed.
With our banana boat you will be able to enjoy the waves of the south coast of Gran Canaria, an activity not to be missed. You can share this experience with more people, a total of 7, either family or friends.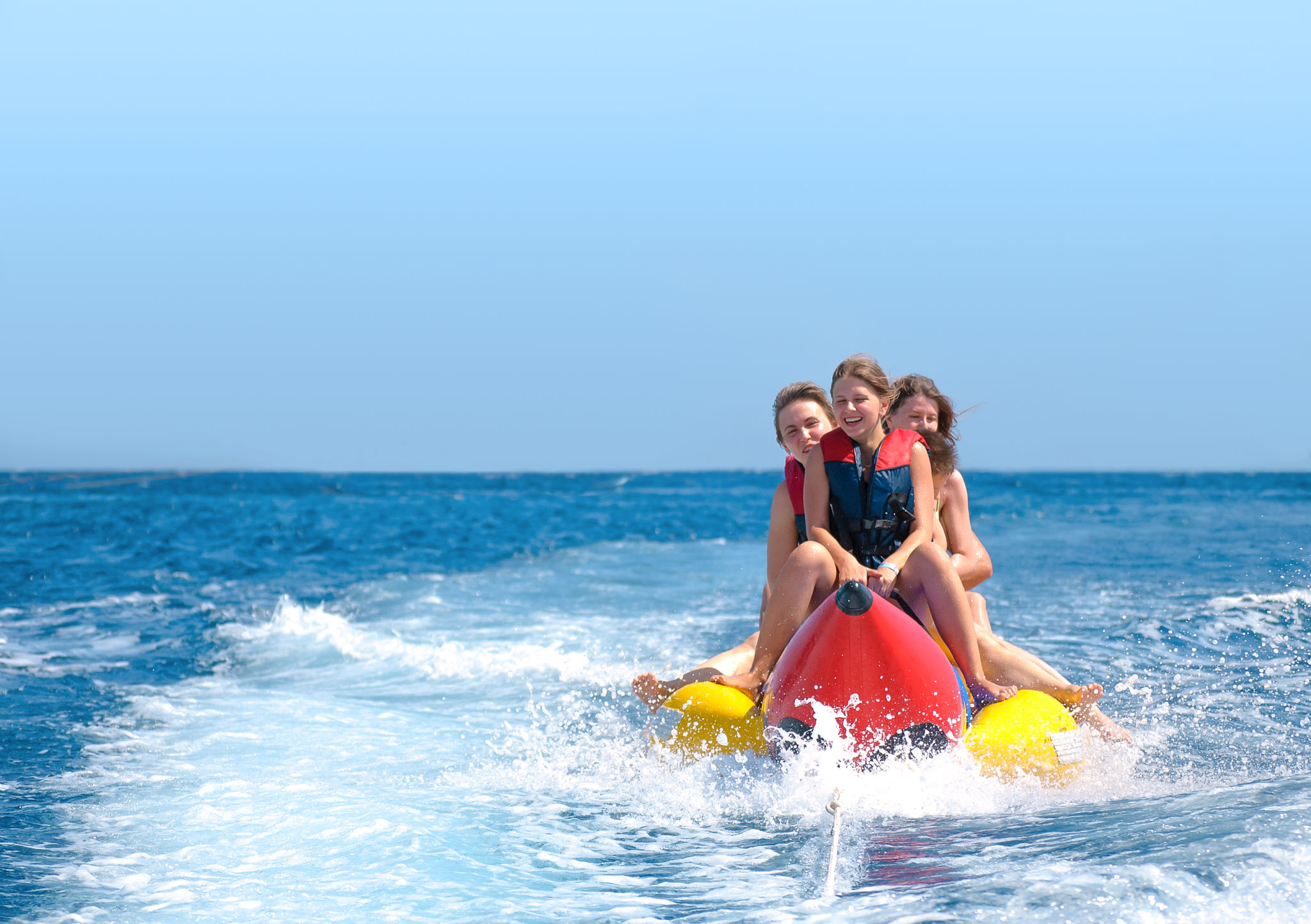 Our activity will start at the emblematic pier of Arguineguín. From here, we will transfer you from our boat to the banana boat so you can get on it.
Once you are on board, we will take you with one of our jet skis along the whole length of Arguineguín beach.
Be careful! The waves and the speed cause instability, so try not to fall off and keep your balance while laughing.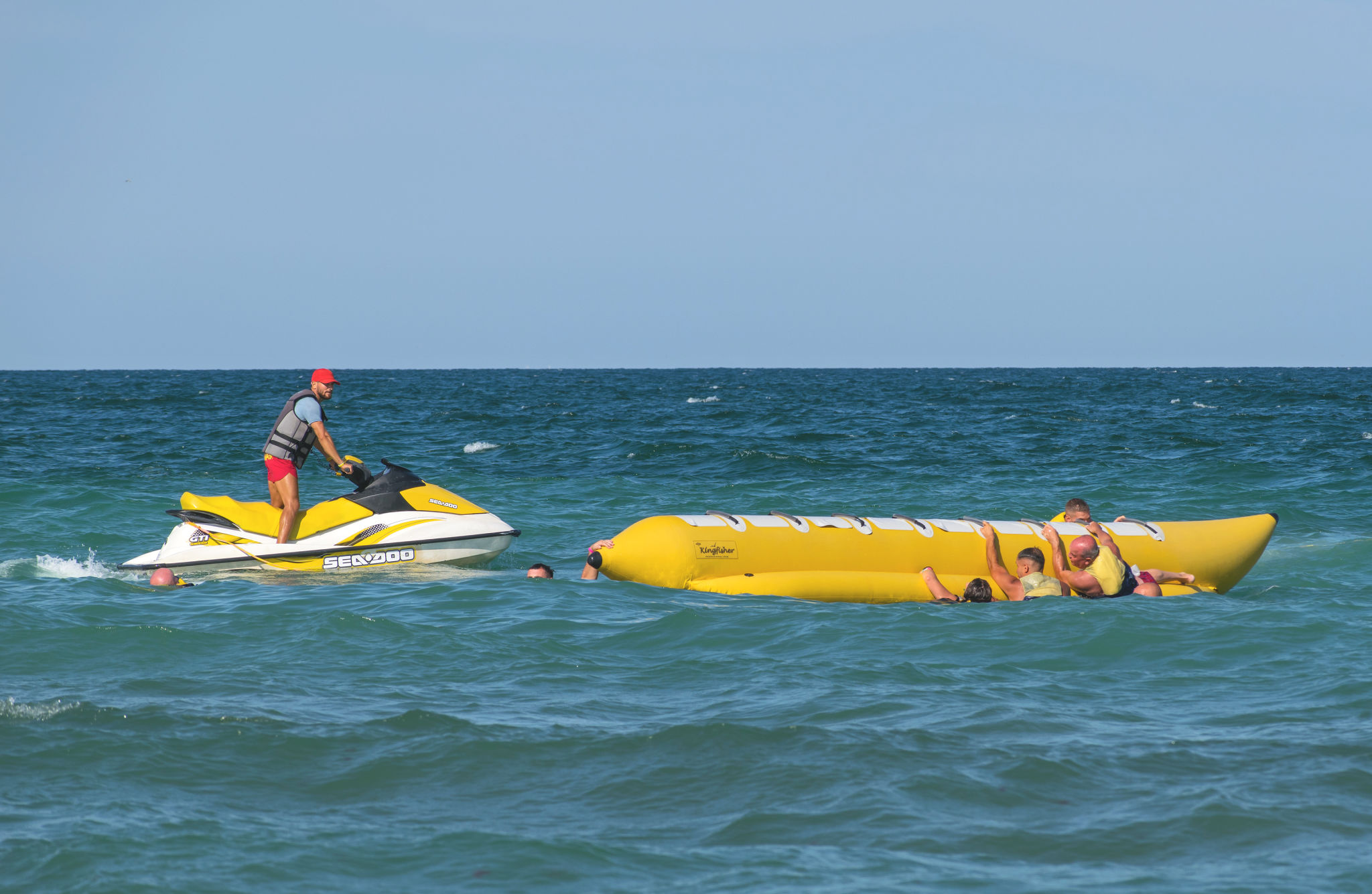 Don't worry if you can't resist the force of the waves, you will be equipped at all times with a life jacket and our team of instructors will pick you up immediately and you will get on the banana to continue with the activity.

If you want to enjoy a day of fun with family and friends on the south coast of the island, do not hesitate to practice one of the most popular and fun activities in the south of the island, the banana in Gran Canaria.