Live your Coasteering experience in Gran Canaria
We propose an adrenaline-filled trip along the coast of Mogán, a multi-adventure trip with water jumps, zip-lining, cave access, abseiling and much more!
In this coasteering activity in Gran Canaria you will be able to enjoy the coast in a fun way, as you could never have imagined before, being one of the most complete adventures we can offer you.
With us you will be able to enjoy a unique activity, totally exclusive on the island and that you will only be able to do with us. We offer you the chance to discover the wildest side of Gran Canaria.
And we will also be able to access caves!
Our activity will start in the south of Gran Canaria, specifically in the picturesque Puerto de Mogán where you will receive a brief instruction necessary to develop the activity safely and to get to know all the safety equipment.
This equipment consists of:
Neoprene.
Helmet.
Harness.
Carabiner.
Life jacket.
This activity includes climbing, abseiling, jumping into the water and a zip line, so it is essential to know how to swim and be in good physical condition. You don't need to be an athlete but you do need to have a bit of stamina.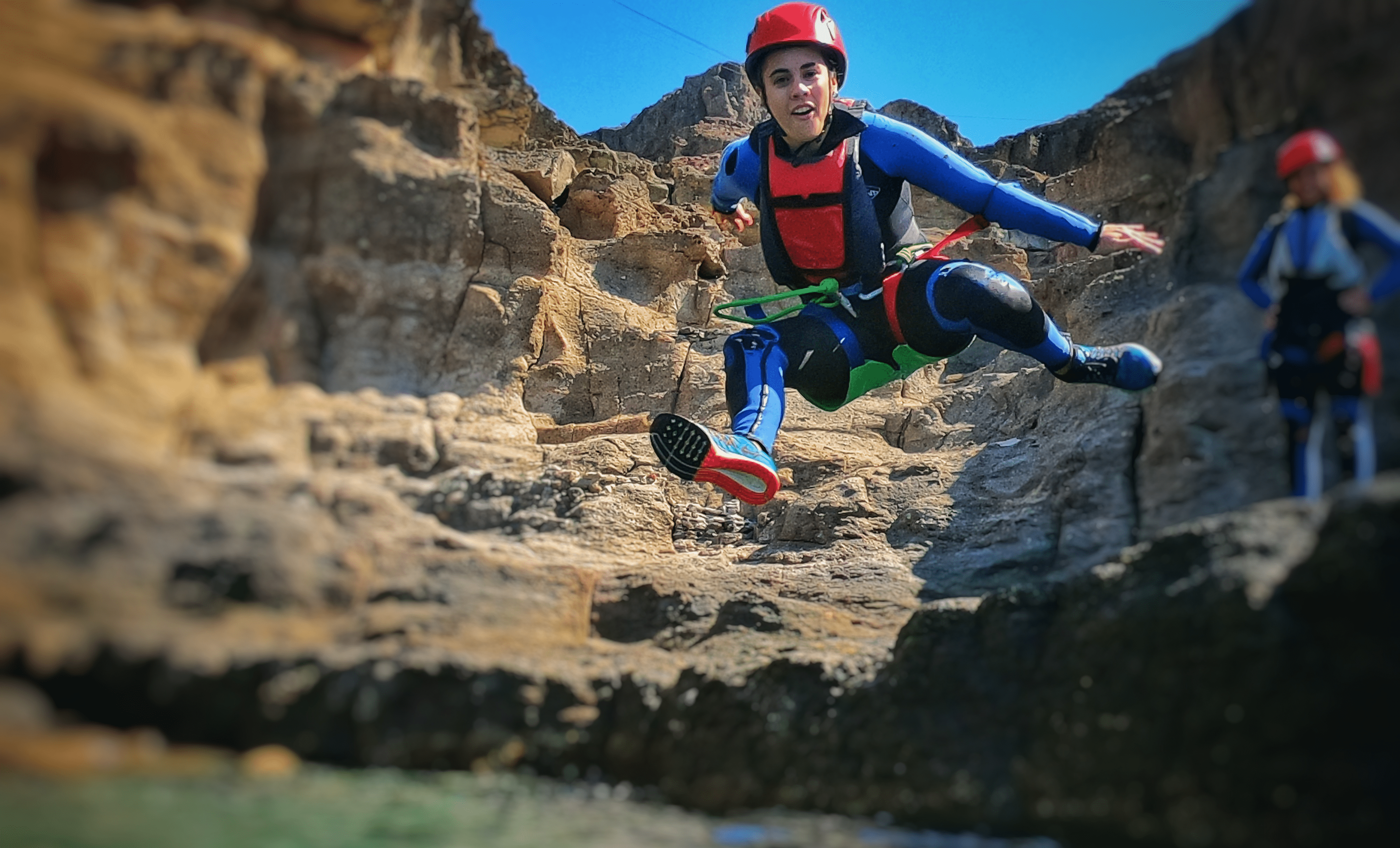 Once we get going, you will be able to do activities around the cliffs, where you can find the best waterfalls in the area, at different heights. You will also enjoy a zip line that crosses a cave to the sea.
The highlight of the activity is undoubtedly the via ferrata over the waves and abseiling down to the sea, alternating between swimming and visiting the nearby caves.
If you want to live a different, unique and totally wild adventure, come and enjoy this coasteeringactivity and take home as a souvenir one of the best experiences in Gran Canaria.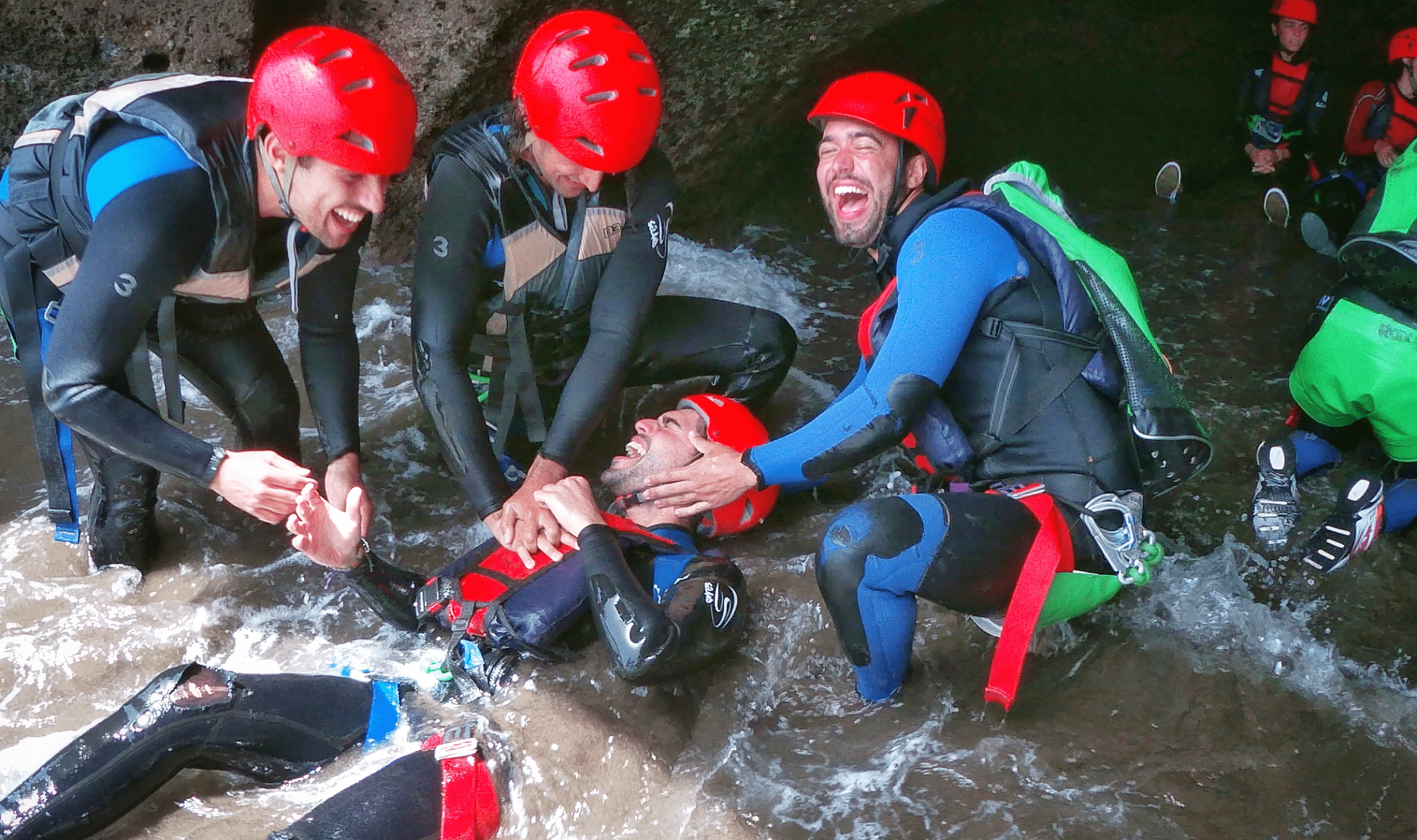 Details
What to bring?
The only thing you need for the activity are your trainers, but be careful, they will get wet, so you will need to bring another pair of shoes to change into. You should also bring a swimming costume and a towel, as well as the desire to have fun!
REQUIREMENTS
YOU MUST KNOW HOW TO SWIM, not have an excessive fear of heights or vertigo. Children can do the activity from the age of 12 years old as long as they are accompanied by their parents or guardian adult.
Duration
From 4 to 6 hours.
Departure at 09:30.
Including
Professional guide
Equipment (harness, helmet, life jacket, safety tools).
Picnic lunch (consisting of chocolates, fruits, biscuits, nuts and water).
Insurance
Photo report.
Snacks
Bottled water
IMPORTANT
Not accessible for wheelchair users.
Not recommended for pregnant women.
Children under 18 must be accompanied by an adult.