Siam Park tickets
This majestic park first opened its doors in 2008 and has since become the best water park in the world.

Experience an unforgettable day at the 'Water Kingdom', where you can find all kinds of attractions that will test your emotions. You can also relax and unwind on our spectacular and exotic beach.
Spanning 185,000 m², Siam Park has 15 breathtaking attractions that will take your breath away. All within a setting inspired by Thai architecture.
Among the most outstanding attractions are 'Siam Beach', the beach with the whitest and brightest natural sand in the Canary Islands, exclusive to Siam Park, which has become a special place for those who want to relax or take a dip in the fabulous pool of the 'Palacio de las Olas'. You shouldn't leave the park without going on the 'Tower of Power', a 28-metre high slide where you will reach speeds of up to 80km/h through an aquarium of sharks and manta rays.
The park also has 'Sawasdee', a special area for children that includes the best rides of the big ones adapted to the size of the little ones, a real aquatic jungle full of attractions for the little ones!
Those looking for a relaxing time can head to the 'Floating Market', which transports you to a typical Thai village where you can buy snacks, sun cream or souvenirs.
The gates of the park open every day of the year at 10:00 and close at 18:00 in the summer season and at 17:00 in the winter season. To go to Siam Park you just have to take into account that you are not allowed to bring food and that children up to 2 years old have free admission. Apart from that, the only requirement is to come with the desire to have a good time!
- You can enjoy a day of fun in the best water park in the world.
- You will have a great time on our attractions.
- You will be amazed by our artificial beach and its 4 metre waves.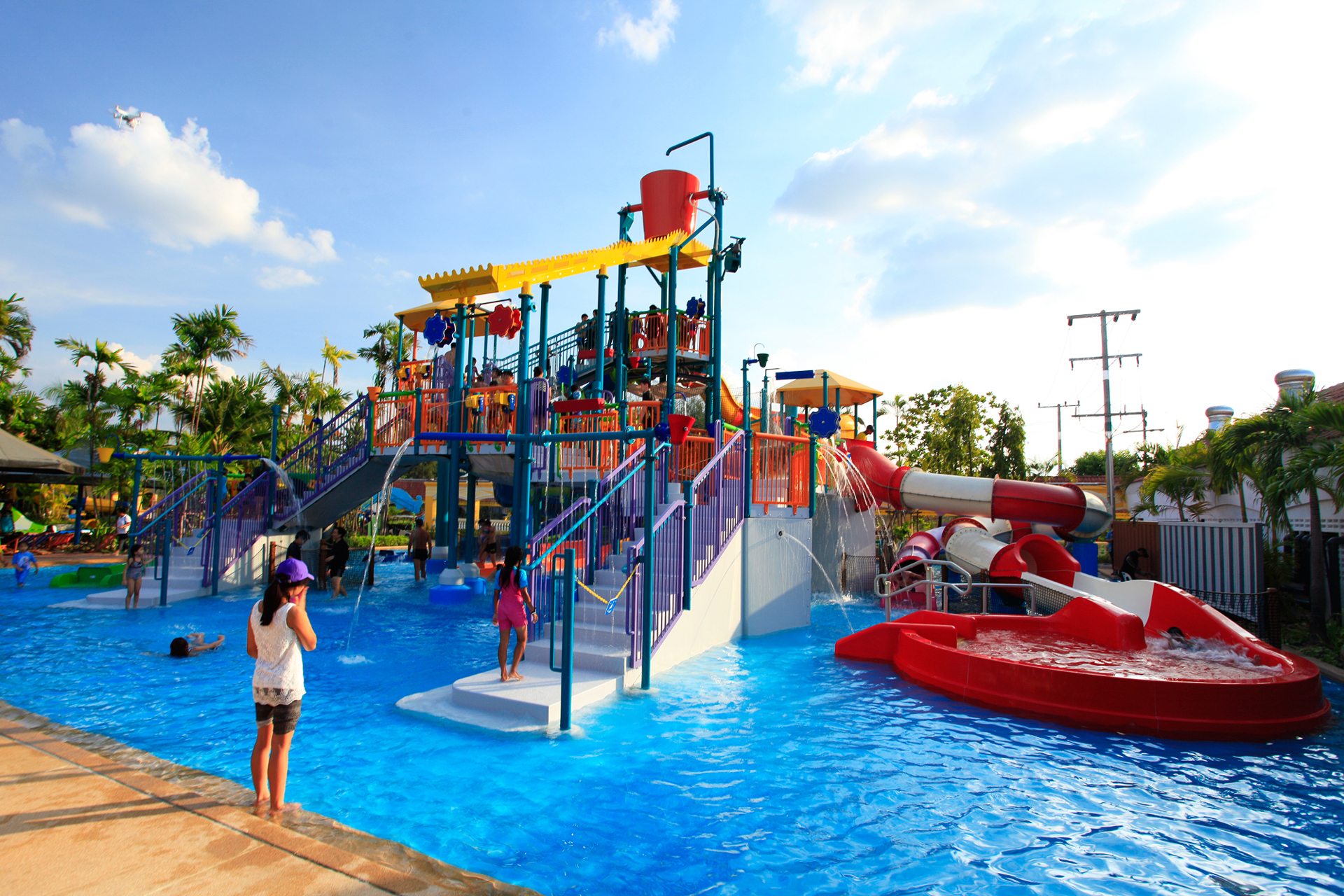 Details
Timetable
Siam Park is open 365 days a year.
From 10:00 to 18:00 (1 May - 31 October).
From 10:00 to 17:00 (1 November - 30 April).
Pick-up service
There is no pick-up service, clients must go directly to the park.
Includes
Ticket for the Siam Park
Free Wifi throughout the park
Additional information
Valid for children from 3 to 11 years old. Children under 3 years of age have free admission to the park, so they do not have to be counted when making the reservation.
Children under 18 must be accompanied by an adult.
Non-refundable ticket. Ticket valid for 1 year from the date of issue.
It is not necessary to print the ticket to access the park, the QR code on the mobile phone is enough.
Siam Park may ask the user for any document proving identity and age.
Food and drink are not allowed in Siam Park.